Irving, TX – A former NBA player said he spent millions to build a sports facility on a property at DFW Airport as the airport promised development around him. He has now filed a multi-million dollar lawsuit against the airport.
Former NBA player Jermaine O'Neal built the Drive Nation sports facility at the southern end of the airport. He said he built it on the airport property because they promised development around him. Now, he's suing because he says the airport didn't keep its word.
"The process left me uneasy and disappointed," he said.
O'Neal settled in North Texas after the game. To develop young players, he built his own sports facilities.
"I originally had a deal in Keller City," he said.
O'Neal and attorney Victor Vital said it should be a 99-year lease. But the airport approached him with plans for a mixed-use development.
"They told me their direction was the first mixed-use development on the south side of the airport, which intrigued me," he recalls.
O'Neal signed a 40-year lease with the airport and spent nearly $14 million himself to build the Drive Nation Complex.
One painting Vital said was from the airport to O'Neill depicts the planned development.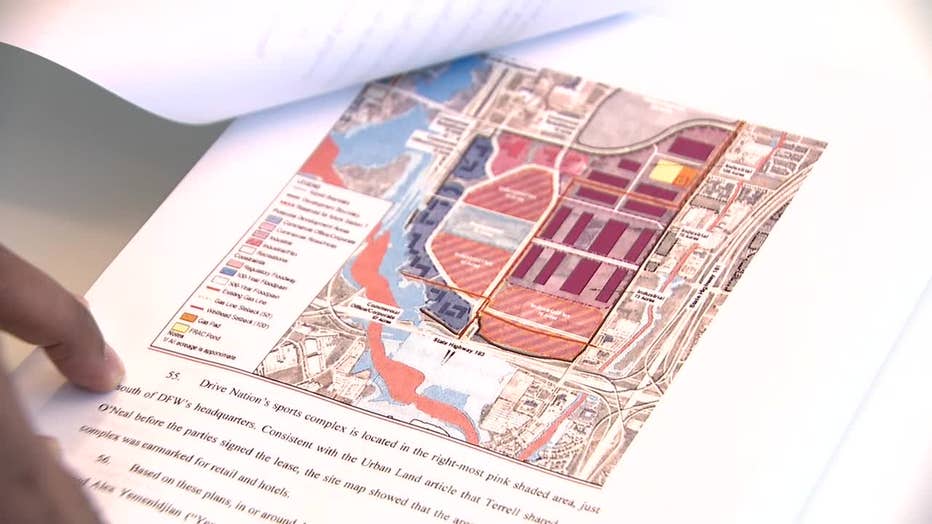 "What it's going to look like, what's going on," Vital said. "Unfortunately, what ended up happening was we got a lot of warehouses and gas stations connected to Whataburger."
"DFW Airport is aware that Drive Nation Sports has filed a lawsuit over its lease agreement with the airport. At this time, the airport has no further comment on the lawsuit," the airport wrote in a statement.
"Essentially, the lawsuit is that they sold Jermaine with empty promises," Vital said.
O'Neal said a national company, which he declined to be named, wanted to buy his Drive Nation if he could extend his 40-year lease by 15 years. he can not.
"So we moved forward, but it was only based on what they said they couldn't legally do," he said.
But O'Neill and his lawyers said they had evidence that the airport had other tenants with longer leases.
"Of course," Vital said. "We stated that in the lawsuit. What they told him was false."
In 1996, O'Neal entered the NBA after graduating from high school. He's used to playing on the basketball court, but this game will be played on a different court.